I just added this Uncle Sam on a wooden block tonight on my selling blog, (the link is to the right).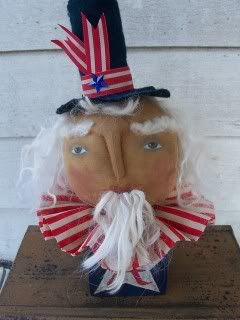 Hope you get a chance to take a look.
I still have a couple of orders to complete, I have several new ideas I want to work on also. The TDIPT Mercantile update is coming up on the first of March and I'm hoping to have a couple of pieces on there for our 2nd birthday.
Hope you all have a good night! ~Diane