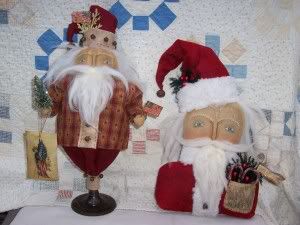 I have two new Santas for the Simply Primitives update for the 15th. Just thought I'd share a little sneak peek.
After a miserable week of rain and winds we're finally going to have some sun and nice temperatures for the weekend. I'll be in sewing though, I'm working on another Santa for Ebay.
Hope you're all having a great weekend, time is really flying by....Thanksgiving is almost here.
til next time~Diane